Ernesto Dolani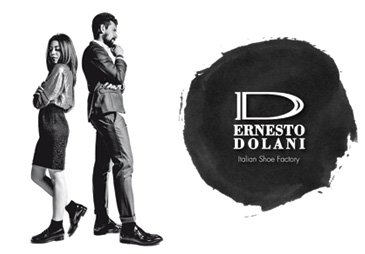 HISTORY
The history of Ernesto Dolani shoe factory starts when Ernesto Paccapelo and his family decide to belive in the footwear industry, a traditional kind of industry in the Marche region. During its firsts years of activity the company dealt mostly on the italian market; 1999 with the launch of its brand "Ernesto Dolani", the company started to deal also in the international market.
COMPANY
Ernesto Dolani shoes reflect the latest fashion trends, paying attention to customers' needs: Ernesto Dolani's shoes are as well chic as comfortable, made following the tradition of craftsmanship. Technology and craftsmanship combined to create a high quality product that reflects the Italian style.
BRAND
Ernesto Dolani shoes are entirely made in Italy with passion, by local artisans with years of experience. The excellence of the Made in Italy is reflected on the use of high quality products, craftmanship, innovative and creative design and the current fashion. The brand Ernesto Dolani is worldwide known as a synonymous of luxury and fashion.